Elaine
Massage Therapist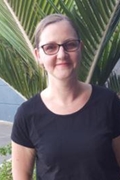 Elaine qualified in Sports and Health Massage in 2018, with additional certificates in Hot Stone, Myofascial and Trigger Point techniques. Elaine is very passionate about massage and loves to see the results and benefits of massage in clients well-being. Such as relieving stress and anxiety as well as reducing aches and pains.
Raewyn
Lead Massage Therapist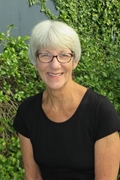 Raewyn holds a Diploma in Therapeutic Massage and has been at the Mount Hot Pools since 2007. Raewyn's massage is of medium to firm pressure, combining several modalities into her massage to best suit the clients needs. Relaxation, Deep tissue, Sports Massage, Pregnancy and Trigger Point are some of the massage services Raewyn provides. When not working Raewyn enjoys gardening, reading, walking and being outdoors.
Roberta
Senior Massage Therapist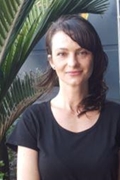 Roberta has more than 15 years of experience, combining the massage techniques necessary to achieve the goals of each client, be it to improve performance, pain relief, deep relaxation and well-being. - Diploma Massage Therapy - Diploma Massage Therapy Instructor - Certificate Thai Massage - Certificate Reflexology Certificate Hot Stones Massage Certificate Lymphatic Drainage Certificate Tuina (Chinese Massage)
Isabelle
Senior Massage Therapist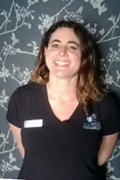 Isabelle holds a Diploma in Therapeutic Sports Massage and has been a massage therapist at the Mount Hot Pools since 2008. Isabelle's massage style is soothing to firm techniques which relieve muscle tension and stress - Relaxation - Deep Tissue - Sports Massage Isabelle loves the outdoors and hanging out at the beach along with spending time with her family and friends.
David
Massage Therapist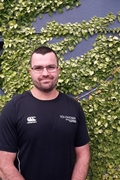 David is passionate about improving quality of life through massage and physical fitness. David has completed a Bachelors in Physical Education and Sports Science at the University of Otago, along with more recently a Diploma in Therapeutic Massage and Sport level 5 at Toi Ohomai. David's hobbies include, going to the gym, swimming, going on walks and hikes, playing almost any physical sport. He enjoys good conversation and learning things from other peoples experience
Fern
Massage Therapist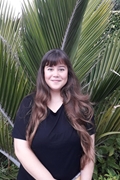 Since a young age Fernanda has studied a range of holistic health treatments. With over a decade of massage experience, Reiki Mastery and Advanced Diploma in Ayurveda-Indian Medicine, Fern likes to help others on a physical level, but also their mind, emotions and spiritual wellbeing. Fern offers Ayurveda (Indian) Therapeutic Massages, Reiki Energy Healing, Relaxation, Lymphatic Drainage, Facials, Pregnancy. Fern enjoys Meditation &Yoga, wants to study music, Maori medicine and learn how to surf
Annabelle
Massage Therapist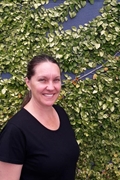 Annabelle has been a massage therapist for 15 years and is trained in trigger point therapy, deep tissue, myofascial release, reiki and relaxation massage techniques. Annabelle integrates different therapy styles to gain specialised treatments needed for each individual. Annabelle also is a clinical aromatherapist, yoga teacher, and has a diploma in rehabilitation. Releasing stress in clients is her goal and being in nature, swimming, and walking are her go to things in life.
Janine Campbell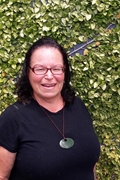 Janine embark on her Massage journey and exploring its healing benefits in 2004. Providing Massage Therapy at many sporting events, including 3 Taupo Ironmans has helped advance her skill. Janine holds a Level 4 Certificate in Relaxation Massage and practices at her local marae, connecting with her maori culture and practices the traditional art of flax weaving. Janine's Mirimiri (massage) encompasses physical, mental, emotional and spiritual as one, making those connections for overall healing
Christina
Massage Therapist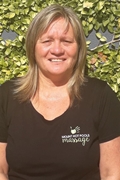 Christina has been providing Traditional Healing-Mirimiri and Massage Therapy since 1990 after completing a Certificate in Therapeutic Massage. Since then she has worked at Marae based massage services as well as her own massage business. Christina really enjoys deep tissue massage, providing muscle tension release and incorporates breathing techniques into her massages. Christina offers Pregnancy, Deep Tissue, Relaxation, Sports, Trigger Point, Remedial and Traditional Mirimiri Massages
Justine
Massage Therapist
Private Pool 1
Private pool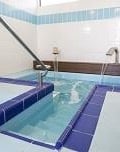 Private Pool 2
Private pool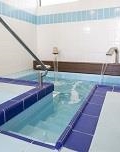 Private Pool 3
Private pool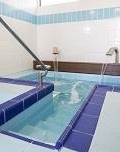 General Entry
General Entry