Elaine
Masseuse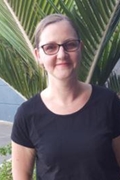 Elaine qualified in Sports and Health Massage in 2018, with additional certificates in Hot Stone, Myofascial and Trigger Point techniques. Elaine is very passionate about massage and loves to see the results and benefits of massage in clients well-being. Such as relieving stress and anxiety as well as reducing aches and pains.
Raewyn
Lead Masseuse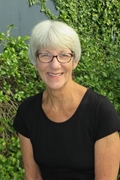 Raewyn holds a Diploma in Therapeutic Massage and has been at the Mount Hot Pools since 2007. Raewyn's massage is of medium to firm pressure, combining several modalities into her massage to best suit the clients needs. Relaxation, Deep tissue, Sports Massage, Pregnancy and Trigger Point are some of the massage services Raewyn provides. When not working Raewyn enjoys gardening, reading, walking and being outdoors.
Roberta
Senior Masseuse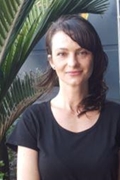 Roberta has more than 15 years of experience, combining the massage techniques necessary to achieve the goals of each client, be it to improve performance, pain relief, deep relaxation and well-being. - Diploma Massage Therapy - Diploma Massage Therapy Instructor - Certificate Thai Massage - Certificate Reflexology Certificate Hot Stones Massage Certificate Lymphatic Drainage Certificate Tuina (Chinese Massage)
Rayna
Masseuse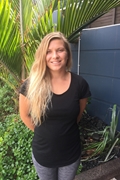 Rayna Graduated with a diploma in remedial massage therapy from Robertson College in Canada. She is also a level 6 Registered Massage Therapist in association with Massage NZ. Rayna specializes in • Deep tissue • Sports massage • Pregnancy • Relaxation • Facials • Lymphatic drainage • Rehabilitation journeys In her spare time Rayna enjoys surfing, playing guitar, teaching yoga and exploring New Zealand.
Tracy
Senior Masseuse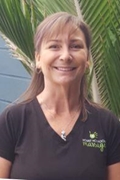 Tracy is a Graduate of the Canadian College of massage and hydrotherapy. She has been a practicing Neuromuscular Therapist for 24 Years. Tracy has a Degree in Neuromuscular Massage and Sport Therapy she graduated from this in 1995. Tracy provides deep tissue massage using firm Swedish Therapeutic technique fascia release and trigger point therapy. Tracy is trained in Indian Head Massage, Reflexology, Pregnancy Massage and Stone Therapy.
Isabelle
Senior Masseuse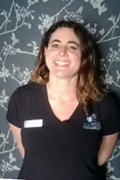 Isabelle holds a Diploma in Therapeutic Sports Massage and has been a massage therapist at the Mount Hot Pools since 2008. Isabelle's massage style is soothing to firm techniques which relieve muscle tension and stress - Relaxation - Deep Tissue - Sports Massage Isabelle loves the outdoors and hanging out at the beach along with spending time with her family and friends.
Wendy
Senior Masseuse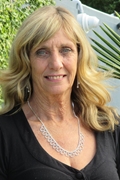 Wendy has over 25 Years experience in the field holding diploma's in relaxation, Reflexology and Indian Head Massage techniques. Wendy's intuitive approach to the whole body allows many levels of relief - Relaxation - Deep Tissue - Reflexology - Thai Massage - Indian Head Massage - Pregnancy With a love of the outdoors, in her spare time Wendy enjoys camping.
Rene
Masseuse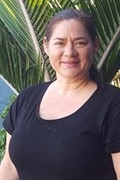 Rene holds a Certificate in Sports & Health Massage Level 4, with a focus on client well-being to ensure physical and relaxation benefits of massage are achieved. Rene has 5 plus years experience in Massage. Massage styles include: • Therapeutic Massage • Sport Massage • Deep Tissue Rene represented NZ in Snowboard Cross where she experienced benefits of massage in conditioning and rehabilitation
Lani
Masseuse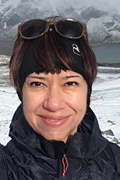 Lani has been a Certified Massage Therapist since 2005, when she completed her education in the US. She combines relaxation and remedial techniques to achieve overall improvement in each client's body. Lani also has a strong background in sports massage, having worked full time on pro cycling teams for 10 years.
Klara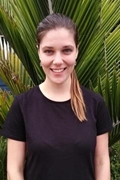 Klara is a certified massage therapist and a physiotherapist from Czech Republic, holding a Bachelor study as a Physiotherapist in CTU University, which included Massage therapist. Klara has rich experience in both massages and rehabilitation in clinics around the world, holding certification of New Zealand's McKenzie method part A, B. Klara enjoys in her personal time Rock Climbing, Skiing and Dancing
Private Pool
Private pool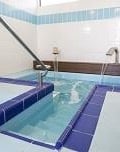 General Entry
General Entry